Chocolate – Bittersweet end of childhood
Fast food tales – A food-centered Short story
Pompa collected Cadbury chocolate wrappers. She hid them away in her drawer, beneath her collection of sea-shells and a craft box filled with coloured paper and bits of lace. She was not quite sure why she felt the need to hide the wrappers. The adults in her extended family loved chocolate and ate it unabashedly, even Ma. The neighbourhood sweet shop in fact had created a special series of Cadbury's chocolate Sandesh that seemed to sell-out even before it reached the shop! So eating the chocolate in itself did not feel childish but this covetous desire of storing the wrappers felt somehow too infantile.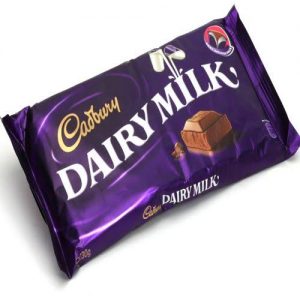 At the cusp of adulthood (or at least that's how she liked to think of the 5 years left till she turned 18), Pompa was the proud owner of a set of trainer bras, in the smallest size available, purchased a few months ago by Ma from Godiahaat market. Growing up meant shifting 2 sizes up at least and she had taken to inspecting the bras hanging behind doors of all her older cousins and aunts. She could literally recite the names of all the women in the family along with their respective bra sizes, not that she had actually been called upon to do something like that!
Ma still tried to get her to recite poems and sing songs for the guests and visitors – the burden that came with winning the school Elocution competition every single year. Pompa had moved on to become an avid spectator of Cricket though, following every single ball bowled with a fervent passion. This felt more age appropriate and not a girly sport like Badminton that all her friends played. She was invited over by the neighbours to watch the matches because her shouting, screaming, bouncing around and fan chants, provided added entertainment and took the viewing experience up a few notches!
Bulujethu, Baba's older cousin and his daughter Munmun visited during the summer, bringing a welcome change in the 'dawn-to-dusk spent at the playground' kind of vacation schedule. Munmundi was a pig-tailed college student, wearing sarees with elan and Pompa envied her cousin the ease and comfort with her own body. Her true hero-worship though, she reserved for her Cricket fanatic uncle, Bulujethu.
He was the only other person she knew that watched every single ball of a match. He was terribly passionate and superstitious about the Sport, freezing into position in case an opposing team wicket fell. Jethima was a bad luck charm for the matches and was not allowed to enter the TV room when a match was on, so Jethu told Pompa. Jethu seemed to enjoy Pompa's company and loved discussing the match, the strategies being deployed by the 2 captains and the eventual outcome of the match with her. The vacation seemed to fly by in haze of early morning walks to the lake, days spent watching the matches and evenings with the family gathered around in 'adda' mode.
Bulujethu and Munmundi's vacation was almost over and they would be headed back home soon but the day before their departure was the final match between India and Pakistan, a thrilling encounter at the best of times. India's innings were done in the first half and the Pakistan innings started with a couple of quick wickets falling. Bulujethu turned to Pompa excitedly and laid a bet. For every Pakistan wicket that fell now, Pompa would get a Cadbury's chocolate. Pompa's shrieks were extra loud for this match as she counted off 4 Pakistani wickets. The Pakistan team miraculously rallied around though and went on to actually claw their way back to a victory. Pompa was heart-broken and felt personally responsible for this anticlimactic send-off for her favourite uncle.
The following day dawned, bright and clear and Bulujethu surprised her first thing in the morning with 4 extra-large Cadbury's chocolates. Pompa had not at all expected him to honour the bet since India had lost the match! In her entire existence, she had never simultaneously owned so many chocolates! She wracked her brains for what she could do in return and dismissed a Thank-you card as too childish. Cadbury's had advertised a scheme in yesterday's match – a chocolate in exchange for every 5 wrappers. Pompa rushed to her room for the wrappers secreted away in her drawer.
Bulujethu and Munmundi were saying their goodbyes when she emerged. Jethu asked Pompa to help him check if he had missed packing away any of his belongings. Pompa followed him with the wrappers clutched behind her back. Bulujethu turned to her and hugged her and she hugged him right back, all her hero worship coming to the fore and almost making her cry. Bulujethu hugged her tighter and tighter till she could not breathe and moved strangely, undulating against her. His hands moved down pulling her against him and then moved back to crush her barely-there breasts, using her gasp of pain to push his tongue into her mouth and bite her lips. With a last shuddering groan, Bulujethu let go off her and left the room without a backward glance. Pompa was frozen in place, immobile with her chocolate wrappers crushed and fallen behind her.
Read another Fast food tale – Watermelons play cupid in Anjan and Aloka's story. Movie buff? Read some Food on celluloid posts – Audrey Hepburn the forever girl or Umeboshi plums and Grave of the fireflies . Or Of Amitabh Bachchan, watermelons and feeding frenzies
A die-hard chocolate lover? Work your way through the list of Best hot chocolate in Mumbai . Dessert fanatics – checkout how to whip up this easy-peasy Mango Kiwi cheesecake nachos. Or build your repertoire of Chocolate bark flavours in this childishly simple recipe.