Best hot chocolate in Mumbai
Are you a hot chocolate aficionado who can't live without your cup of heaven? Would you pass a blind test to distinguish the good from the bad or ugly when it comes to a cup of hot chocolate? Do you think the best hot chocolate comes from a tin of cocoa powder? Or are you a true connoisseur, melting good quality (preferably single origin) chocolate to create a densely chocolatey, not overly sweet, cup of manna straight from heaven? Then this list of the best hot chocolate in Mumbai is for you!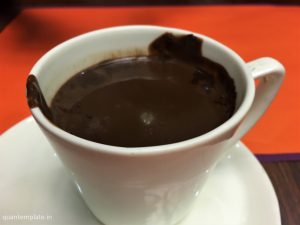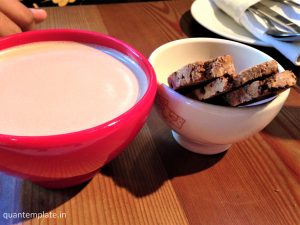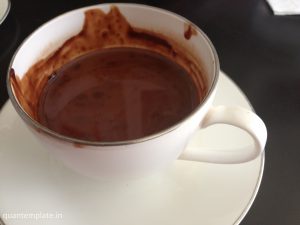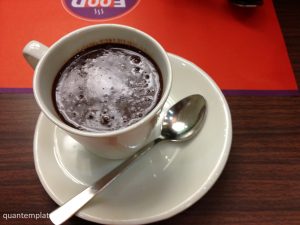 #1 La Folie – Venezuelan chocolate is their secret, savour it sip by slow sip
#2 Suzette – at the 2nd spot due to the chocolate quality and the right milk-chocolate balance
#3 Food for thought – thick, gooey and darkly chocolatey though a trifle too sweet for me
#4 Le Pain Quotidien – not thick enough, would have tied with KGC but for the chocolate biscotti they serve with it
#5 Kalaghoda Cafe – too frothy but good quality of chocolate used
#6 Haagen Dazs – melted Belgian chocolate ice-cream, what's not to like ? Too milky though
#7 Starbucks – this ain't the real deal, folks and friends. Do I detect cocoa in there or worse chocolate syrup?
#8 Coffee by D'Bella – clearly cocoa, stick to having the gooey Toblerone waffles here
#9 Nutcracker – good flavour but too watery, the Mint version is worse with too much added sugar
#10 Birdsong café – expected more from this house of organic, cocoa more than hot chocolate
#11 Chocolateria San Churro – cloyingly sweet, killed the chocolate taste
#12 Theobroma – uninspiring cocoa
#RIP mention Byblos & Debailleul – both shut down long ago
Eddies yet to be sampled – do let me know which others are worthy of a try-out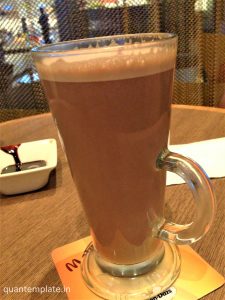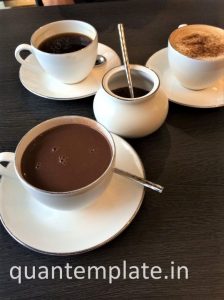 Dessert fanatics – checkout how to whip up this easy-peasy Mango Kiwi cheesecake nachos. Or build your repertoire of Chocolate bark flavours in this childishly simple recipe. Or read a Fast food tale – a food-centered short story series. Read about Pompa's bittersweet story of Chocolate and Cricket.