212 All good – Clean eating
Clean-eating at 212 All good
Tucked away in a quiet corner of an otherwise buzzing mall, 212 rides the 'clean eating' wave that's sweeping across Indian metros. People on Gluten-free, low carb, dairy-free diets are sure to find enough options on the menu at 212 All good. Keep an eye out for the events and workshops usually held on Sundays. I loved the one on Fermentation that I attended and pickle my own veggies now.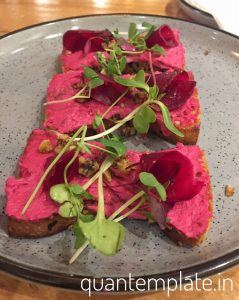 Pros and cons of an open layout
The open layout, use of wooden tones in the floor-n-furniture, bar counter high-stools, spotlight lighting, a splash of green from the plants – all work towards creating a quaint and comfortable vibe to the place. The open layout also seems to invite flies and these hover irritatingly over the food though.
All good juices and smoothies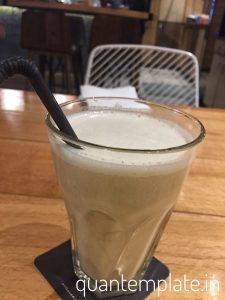 The house cola, dairy free smoothies and juices are all great to kick-start the proceedings. While refined sugar is a strict no-no at 212, they still manage to sweeten the drinks a bit too much for my liking. You can ask for your drink to be made less sweet. My faves are the fig, almond milk, flaxseed Belly Good and the Green cleanse.
My favourites at 212 All good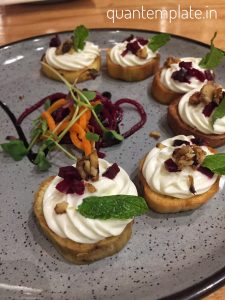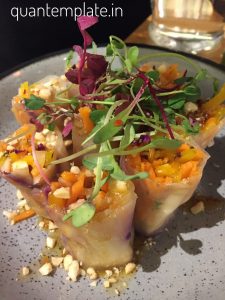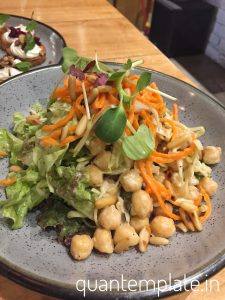 Quinoa and brown rice poha
Himalayan cheddar and broccoli soup
Beet hummus toast
Chickpea kraut and pinenut salad
Asian summer rolls
Baked brie
Pulled chicken salad with beans and edamame
Sweet potato crostini with feta cheese
Mutton pot pie – hands down my absolute fave
Fish in miso edamame – sadly no longer on the menu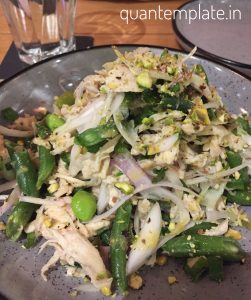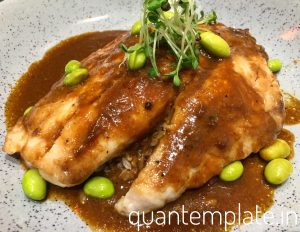 Do away with the disasters!
Some of the dishes at 212 All good cross-over the health and taste fine-line into not so palatable disasters. The fish tacos and the tender coconut pad Thai do not work for me.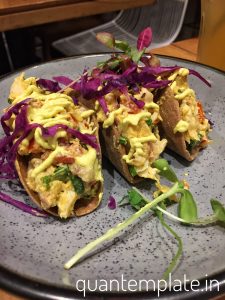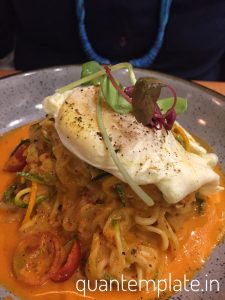 Desserts need fine-tuning
212 needs to get its dessert act together. Almost all the desserts I tried are in the do-good zone but need a definite taste tuning. The newly introduced vegan ice-creams that I still need to try, may be just the answer.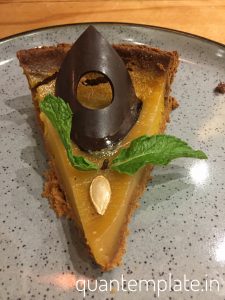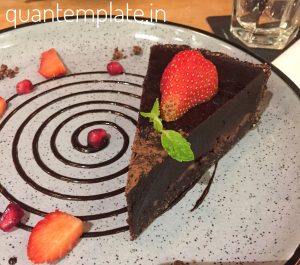 A place that is trying so hard to offer clean eating options that taste great is to be encouraged. We will look the other way while hoping some of the disasters exit the menu unobtrusively. In the meanwhile, All is well (said Aamir Khan style) at 212 All good.
Try your hand at Pooja Dhingra's healthy Tahini Almond cookies or just order in wholesome goodness from Divya's healthy treats!