Kirti college vada pav
Tales of Tater tots
The humble potato is ubiquitous and occupies a foundational position. That of providing a bed-rock for the rest of the meal. Different countries and culture but this tuber is the constant factor. Be it a creamy mash or crispy fries, French or otherwise. The Indian version has it combined with most vegetables for a carb-fix. This post is about the legendary version – the Kirti college vada pav.
The legend
Vada pav is uniquely owned by Mumbai and Maharashtra. And the crown jewel of vada pavs has to be the one at Kirti college! The Kirti college vada pav is truly iconic and legendary. Visitors from other cities would be justified in wondering why a hole-in-the-wall place should be called out for greatness! Battle your way through the crowds that throng around. And be prepared for some surly, bordering on almost rude service. They won't take advance orders and actually look unhappy with bulk orders! But people in the know willingly put up with all this. Just to access the 10/10 Kirti college vada pav.
Secret sauce
The not-so-secret sauce is the spicy green chatni. And the sweet and spicy lassun chatni that accompanies the vada. This contrasting combo makes all the difference in the world. The soft, pliable pav provides the perfect counterfoil to the besan (gramflour) dipped potato patty. The fried, crispy besan boondis add the extra crunch element to the vada pav. And the textural contrast! I like to get in vadas for the guys in office as an evening snack. Especially if we have a longish night ahead of us. Definitely visit for a piece of Mumbai history!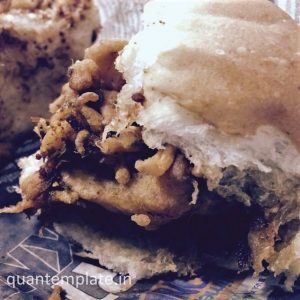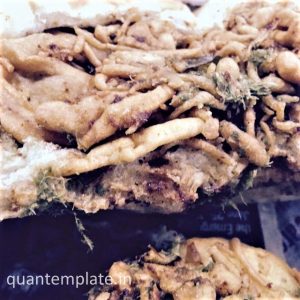 Head to Mahalakshmi race-course and to Gallops for another piece of Mumbai history. Or read about another legend who is also an inseparable part of Mumbai – Amitabh Bachchan, watermelons and feeding frenzies. Red meat lover? Check out this list of Best places for Raan in Mumbai.