Ho Chi Minh restaurants – Vietnamese food love!
Switch in loyalties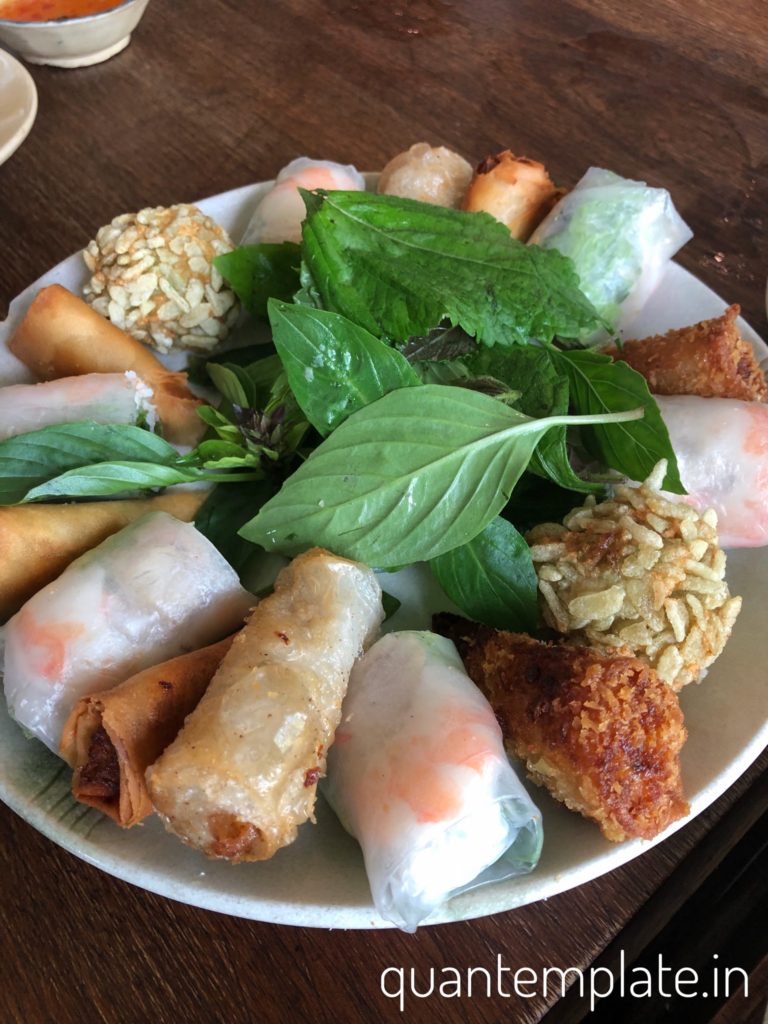 The transition of the Chicken fried rice and Chilli Chicken loving husband to Thai food was easy enough to understand. Coconut and copious quantities of chillies will do that to a Malayali every single time! Bangkok was declared heaven on earth after the first visit and we visited the place twice more in quick succession! That's why the instantaneous (and mystic!) change in loyalties to Vietnamese food on a recent trip to Ho Chi Minh was inexplicable.
Let me count the ways!
While I fell in love with the minimalist and subtle flavours of Vietnamese food, what caused the mysterious switch in the husband's loyalties? Maybe the ease with which colonial influences are incorporated and adapted to make each dish unique to the region? Bahn mi is a French Baguette sandwich gone local in a crazy-good way. Or the slow cooking of the pho which ensures a rich and deep flavouring to the food? Possibly the love which red meat receives and returns in full measure? Maybe the fresh herbs used in copious quantities which impart a vivid burst of freshness to the food? Even the humble mint and coriander (cilantro) have Vietnamese versions!
Culinary destination holiday
Ho Chi Minh or the erstwhile Saigon is a classic case of how human beings overcome the ravages of war and move ahead. You could visit the claustrophobic Cu Chi tunnels and see how the Vietnamese guerilla fighters lived and travelled underground to maintain the surprise element of their attacks. Or the War remnants museum with its display of military equipment and gory, graphic photos listing war atrocities. We did none of these depressing things! We treated our trip as a culinary destination holiday (complete with a Vietnamese cooking class!). Quite a different holiday awaits anyone whose tastes run the other way.
What to eat at Ho Chi Minh restaurants
Pho – a slow cooked noodle broth with the hint of spices and an explosion of herbs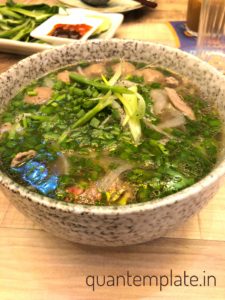 Bahn mi – the aforementioned Baguette sandwich gone local and filled to bursting with meat, herbs and salad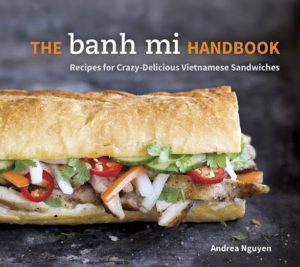 Bahn Xeo – French crepes gone crispy and local, fully loaded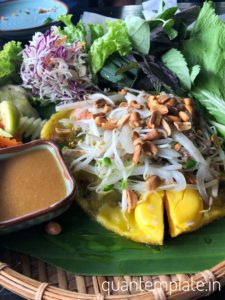 Summer & Spring rolls – I prefer the fresh Summer rolls to the fried Spring rolls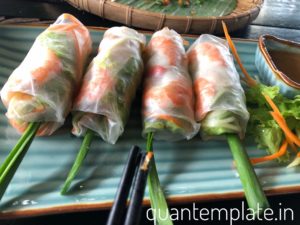 Grilled meats – Beef, pork, chicken and the delish prawn lemongrass skewers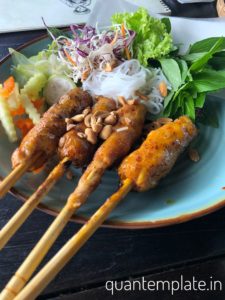 Banana ice-cream – frozen whole banana with peanuts and coconut cream, addictive this!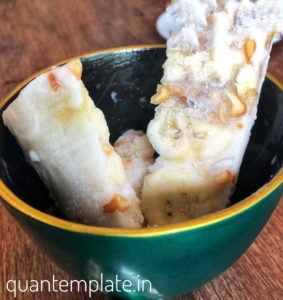 Coffee anything – remember to carry back packs of the best coffee on earth!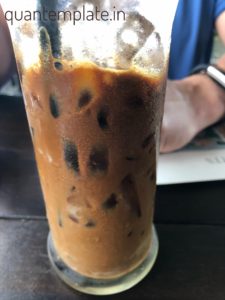 Ho Chi Minh restaurants — my favourites
A stone's throw from the conveniently located Novotel in District 3, this Central province restaurant warrants multiple trips for the authentic food. Summer rolls, rice pancakes, grilled meats…….. you can't go wrong with these. There is a reason this tops my list of Ho Chi Minh restaurants
What's a Pizza restaurant doing on the list you may well ask. One taste of the fresh, house-made burrata topping the pizza is all you need! To turn into lifelong fans of this Japanese origin 4Ps – 'For Peace' pizza chain
Home style Vietnamese comfort food in a Cafe or Bistro setting. Do not miss the selection of summer and spring rolls. And the pomelo salad! And the frozen banana ice-cream that is to die for!
Expensive compared to others of its ilk. And a bit overhyped as well. Soft shell crab, crabmeat fried rice and the banana ice-cream are good bets
For all the Sushi (and Sashimi!) fiends who seek out their go-to Japanese restaurant in every city. Decent pricing and fresh seafood – go for it!
For coffee addicts, it doesn't get any better than Vietnamese coffee. And Trung Nguyen cafe delivers the authentic experience, albeit at a premium price. You can pick up some of their coffees to bring back home besides getting your caffeine fix at the cafe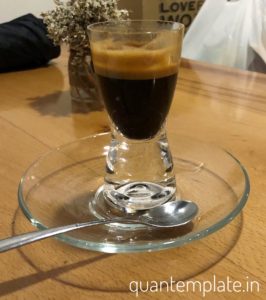 Sign up for a cooking class and put your own meal together. Banana blossom chicken salad, sour soup with pineapple and prawns and bahn xeo or rice pancakes was what I learnt. Another post with the step-by-step pics and videos for these recipes soon!
Shopping and stuff!
A lot of big brands with an Asian presence are unfortunately not be found in Vietnam. So, if you think you can stock up on Uniqlo, COS and the like, you will be disappointed. Clearly HCM is not a textiles and clothes haven like Bangkok or even Kuala Lumpur. Try shopping for handicrafts at (tiny) stores like Mystere. You are sure to find something that would make good gifts to carry home.
Annam gourmet market is a great place to pick up your packs of coffee. They stock a huge number of brands and types. And surprisingly reasonably priced cheeses. We picked up some lovely truffle cheese at practically 1/4th the price you would pay back home. And some Raclette cheese priced even better!
My Spa in District 1 will not burn a hole in your pocket. And My runs her ship with iron control, albeit encased in a velvet glove. Pre-book an appointment to alleviate some of the tiredness from your retail therapy.
If you are a fan of Asian food then check out Asian style tapas at Foo Mumbai or some delish Japanese & Thai food at Happy Thai or if your taste runs to Thai casual dining try TYGR at Palladium Mumbai.